Loan forgiveness is certainly enticing, but it's important to be on the lookout for scams. You need to know what's fact and what's fiction. Our Financial Aid Advisor, Laurie Lentz, has some tips to help you be financially safe.
If someone contacts you regarding student loan forgiveness or consolidation, be cautious. Many of these companies are just after your money.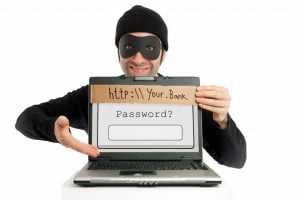 How do you know if it's a scam?
You should never be asked to pay upfront fees.
Are they asking for personal information, such as your social security number or credit card information? You should only provide personal information if you are the one making contact.
Does it sound too good to be true? It probably is. Scammers are predatory, and they will promise to get you out of debt now.
Don't fall for official sounding lingo like "federal," "national," "law firm," or "Department of Education."
Don't fall for scare tactics. Legitimate companies are not going to scare you into making a decision.
Who can you trust?
You can call the Better Business Bureau to see if the company has been reported.
Call your loan servicer. They will know what options are available to you.
Your best bet is to play it safe. If you have questions about your loans, talk with your school or your servicer. If you are having a difficult time managing your student loan debt, talk with the Department of Education or your servicer.
Additional free resources are available at:
www.studentaid.ed.gov
www.studentloans.gov
All our students are encouraged to touch base with our financial aid team, if they have any questions.
Stay loan safe, my friends!