It goes without saying that if you decide to further your education at Northeast Technical Institute, you want to be able to start a new job upon graduation. To help you in that regard, our Instructors and Career Development team not only work with you to connect you with employers, but they're always keeping an eye on industry trends to ensure that our training is top notch and jobs are available. For our HVAC/R students, we're right on target.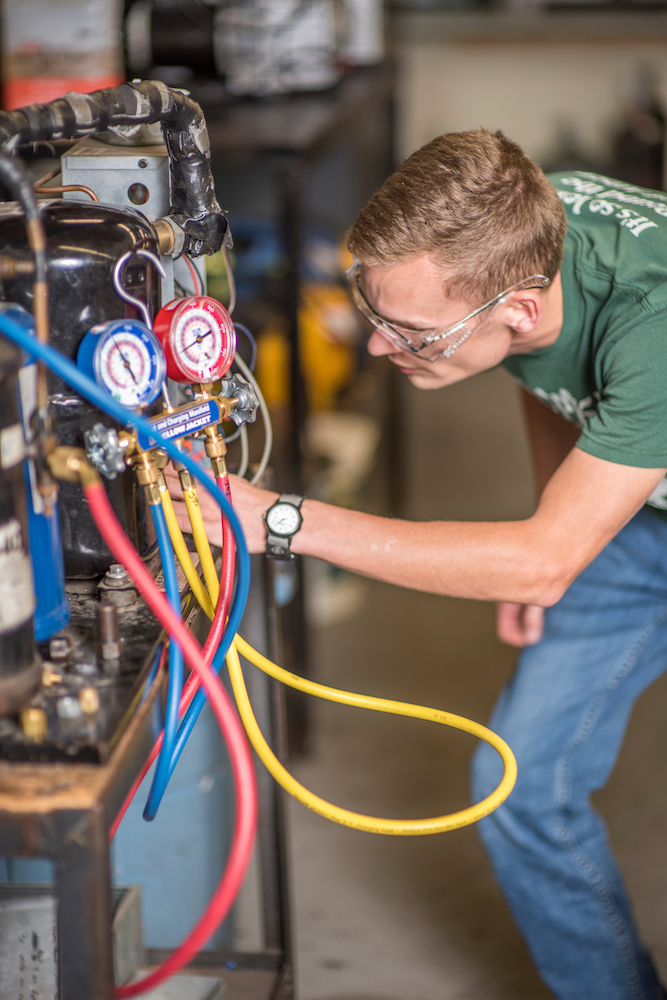 The Bureau of Labor Statistics says that "employment of heating, air conditioning, and refrigeration mechanics and installers is projected to grow 15% from 2016 to 2026, much faster than the average for all occupations." (Source) With your certifications, you can be the next in line for one of these jobs.
When we look at job growth, we also look to understand why a particular field is growing. And, is that growth sustainable? In the case of HVAC/R, the answer is a definitive "yes."
First, the HVAC/R field suffers from a shortage of workers. In the 2018 Construction Hiring and Business Outlook Survey conducted by Sage and the Associated General Contractors of America (AGC), "75% of surveyed firms confirmed they are planning to hire more workers in 2018." Not only are few people joining the workforce, but the current workforce is planning to retire in the next ten years. This means even more jobs will need to be filled. (Source) A study conducted by Peloitte and the Manufacturing Institute predicts that "up to two million jobs could go unfilled from lack of workers with appropriate skills." With the right training, you could help solve that problem!
Another exciting trend that bodes well for our HVAC/R students is the advancing technology in the industry. Ninety-five percent of houses built past 2000 have HVAC technology, and it will need to be maintained and upgraded by well-trained, certified technicians. Beyond that, the technology is becoming more complex while it runs more efficiently. (Source) With the latest training, you can be at the forefront of the field as it grows. Get trained, and be ready!
Ready to start? More questions? To learn more about our HVAC/R program, visit our program page, or feel free to email us or give us a call at 207-805-8000.