Introduction
As a country, we're now a year into the COVID-19 pandemic. The skilled trade sectors have remained strong during the economic fallout. While other sectors have struggled, trade companies have seen steady growth. As the pandemic rages on trade industries like healthcare, HVAC/R, commercial trucking, and more have never been more in-demand.
The Skilled Trade Gap
Before the pandemic, there was a growing skilled trade gap in America's workforce. A "skilled trade gap" refers to demand outweighing the supply of trade workers.
For decades the number of people entering the skilled trades has been lower than the number of people leaving or retiring. According to recent info from the National Electrical Contractors Association, on average about 7,000 electricians join the field each year while 10,000 retire from it.
What Caused The Skilled Trade Gap?
There are several factors that contribute to the decline in skilled trade people's numbers.
The most common include:
The aging of the Baby-boomer generation.

Economic recessions.

The focus society has put on young people getting a 4-year college degree.
There's also a general lack of information provided to the public about the skilled trades.
Most people don't know how easy it is to enter a trade school or career college. Or, that most career training programs are eligible for financial aid. Trade school tuition is also cheaper compared to a 4-year college.
The Consequences (And Benefits) Of A Skilled Trade Gap
Industry professionals have been worried for years about the consequences of the shrinking population of skilled trade workers. As fewer people enter the trade sector, the squeeze on consumers will be felt more and more. Increased prices, long delays in service, and slow progress are some of the consequences that are seen.
But, there are some benefits to the skilled trade gap. Demand for skilled trade work remains high. As a result, job security for skilled technicians increases. Wages rise to entice new talent. And, companies have room to grow to meet the demand.
That's why trade schools like Northeast Technical Institute (NTI) have been working diligently to train folks for a life-long career in high-demand skilled trade sectors. NTI provides hands-on training from industry professionals. Students learn the ins and outs of their field and are supported long after graduation.
Demand During A Pandemic
When the pandemic reached the US in 2020, states began to shut down. Hundreds of thousands of people were furloughed or laid-off from their jobs. Businesses closed and markets dipped. But, the trade industries saw a surge in demand.

When grocery store shelves were empty across the country, commercial truckers saved the day. Drivers were needed to transport huge amounts of goods so shelves could be restocked. People were also ordering more products online, increasing shipping demands to levels never before seen.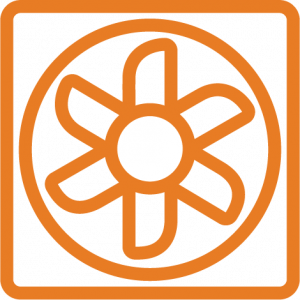 Since the virus is airborne, indoor heating, cooling, and ventilation technicians become vital. Businesses who wanted to stay open during lockdowns turned to HVAC/R technicians to keep indoor areas ventilated. People were also spending more time indoors which put more stress on heating and cooling systems.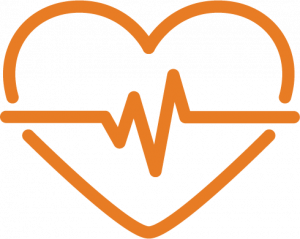 Most notably, however, was the need for skilled healthcare workers. Phlebotomists were needed for taking blood samples. CMA's were needed to help doctors treat patients. And, medical office professionals were needed to handle the boom in insurance claims and payments.
A recent study found that the trade sectors saw double, even triple-digit growth after the pandemic hit. While many businesses were shuttering their doors and unemployment claims were piling up, skilled trade industries saw growth.
When local governments started to issue lockdown orders non-essential businesses had to close their doors to the public. Many trade services were deemed essential to society and could stay open. Now, skilled trade workers enjoy an added sense of job security knowing that their jobs are essential during a crisis.
The Post-Pandemic Skilled Trade Outlook
With COVID-19 vaccines circulating across the globe, we're nearing the pandemic finish line. But, the damage has already been done. Unemployment numbers across the country are still high. Businesses are still struggling to stay open.
When disaster strikes, one of the worst things that can happen is a loss of income for one or more members of a household. That's why it's important to know you have job security. Trade careers offer security, and more.
Start a career in an in-demand industry within a year. NTI provides career training programs for a fraction of the cost of a typical 4-year university. Learn how to master your trade field with hands-on training. Learn on your schedule with NTI's flexible scheduling and hybrid classes.
Schedule an appointment to talk with an Admissions Advisor today. Find out how NTI provides career training for a better life. Or, fill out an application on our website.