|
|
|
Phlebotomy Technician Program
What Is Phlebotomy Training?
In short, phlebotomist training prepares you for a lifelong medical career. Chiefly, a phlebotomist draws blood samples from patients and donors. They also label the samples and log any necessary information.
If you work well with people and don't mind the sight of blood, then phlebotomy job training might be perfect for you.
This program prepares you for an entry-level job position. And a lot of Phlebotomy Technicians advance on to other advanced medical careers. Specifically, many choose to move up to Medical Assisting or Medical Laboratory Assisting because a lot of the same skills apply.
As a Phlebotomy Technician, you'll spend your workday:
Collecting blood samples;
Labeling samples;
Cleaning equipment;
Updating records;
And much more.
Jump To Section…
Your 3 Step Career Path​
Undeniably, school is a major commitment and can feel complicated. That is why we've broken the process down into 3 simple steps: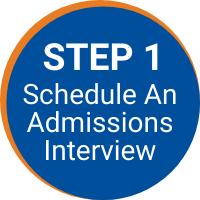 First, meet with Admissions and learn about student life, courses, and payment options. So far, most programs are FAFSA & GI Bill® eligible.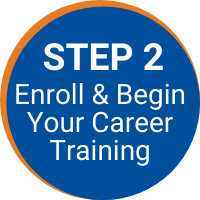 Secondly, enroll and learn from industry pros and build your skills. Because NTI's flexible classes work around your busy life.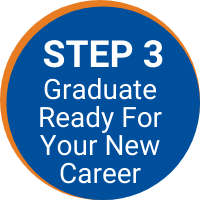 Finally, after graduation you'll get 1-on-1 help with finding a job. And, you'll connect with companies that want to hire you.
Phlebotomy Training Program Overview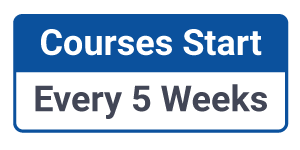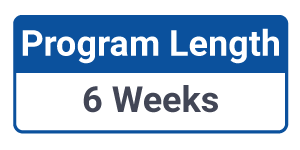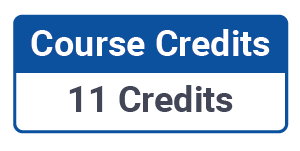 Phlebotomy Training Program Description
The Phlebotomy Technician program uses both classroom instruction and hands-on labs to prepare you for your day-to-day duties in the field.
After the classroom instruction, you'll begin the hands-on clinical portion of your training. And you'll practice drawing blood samples on dummies and real people.
Then once you graduate, you'll be awarded a Nationally Recognized Career Certificate.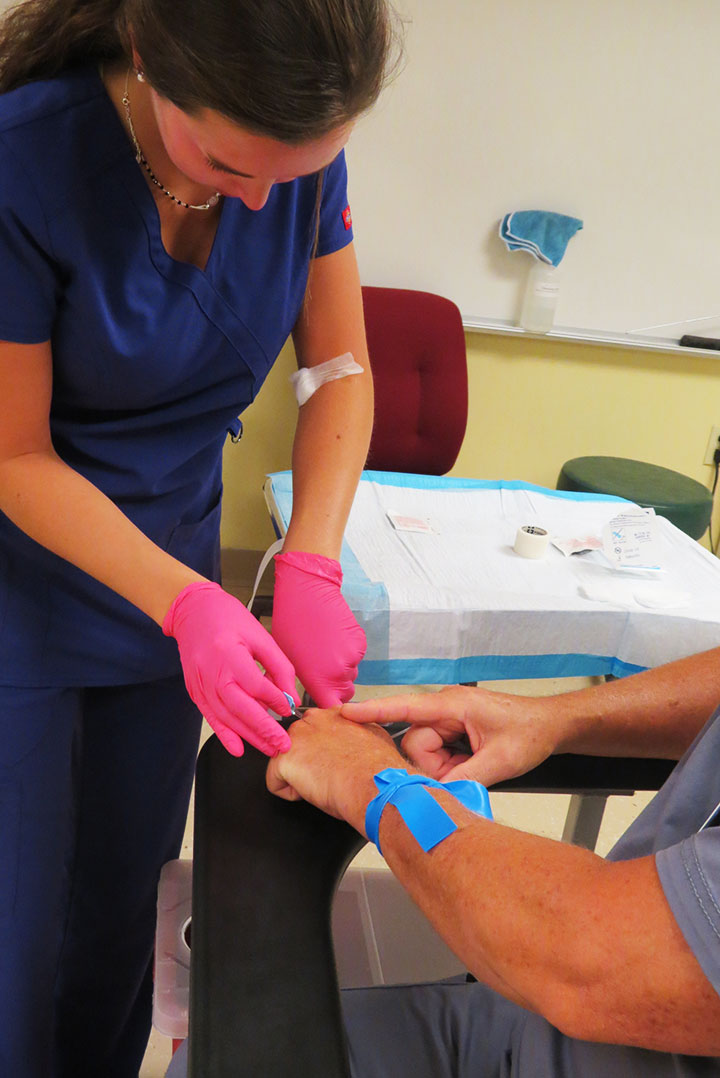 Hands-on Phlebotomy Training
Firstly, phlebotomy is a hands-on job. So, you'll be trained by industry pros in fully-equipped labs. Above all, you'll learn by doing at NTI.
To summarize, you'll get full training in:
Medical terminology;
Anatomy and physiology;
Electronic health records;
Computer skills;
And administrative duties.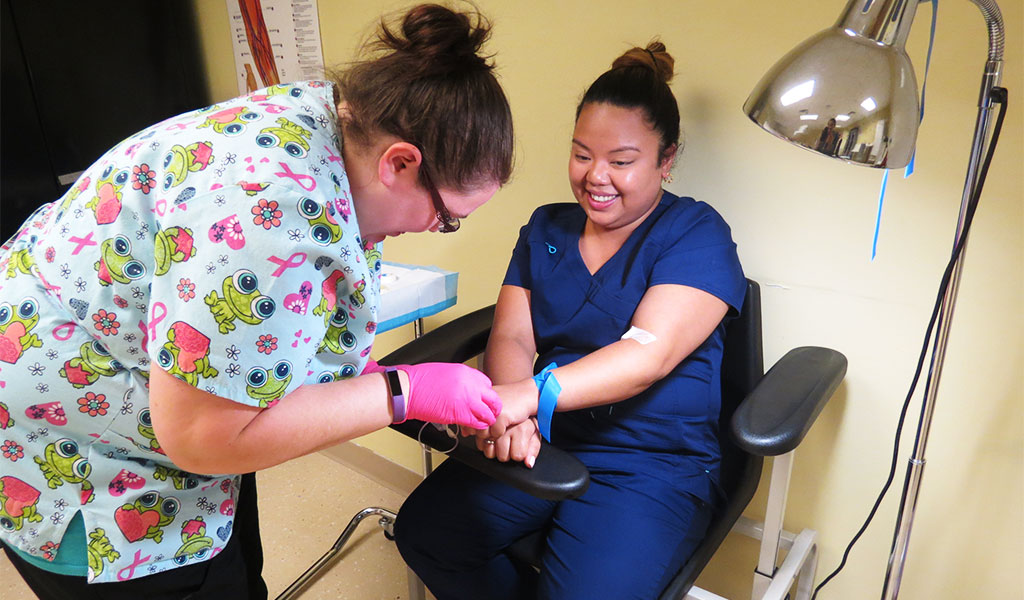 Phlebotomy Training Externships
An externship is a way to gain job experience while you get a feel for your new job. Particularly, you'll see what your day-to-day work will be like. In addition, you'll also make connections with other professionals in the field.
Earn National Certification
Employers are always hiring certified workers. And that's because certifications prove that you know what you're doing. Furthermore, they prove that you are responsible and take your work seriously.
During your training, you'll be prepared to pass the American Medical Technologist (AMT) exam.

Learn More About Certifications

Phlebotomy Job Training Program Costs
The Phlebotomy Technician program qualifies for federal financial aid. During your Admissions Interview, you'll be given a full overview of the costs and payment options.
After Graduation
As a graduate, you'll be confident in all areas of the field. All in all, you'll be ready to start working in the industry.
Because Phlebotomists work in similar medical settings, having both skills improves how hireable you are. Specifically, you can work at:
Hospitals;
Medical labs;
Doctor's offices;
And any other medical facilities.
Job Placement Assistance
You don't have to search for a job alone! To clarify, once your education is complete, our Career Services Office helps you find a job.
The Career Services Office offers:
Help filling out applications;
Resume and cover letter prep;
Interview techniques;
Employer connections;
And job fairs.

Get Info About Job Placement


See Who Hires NTI Graduates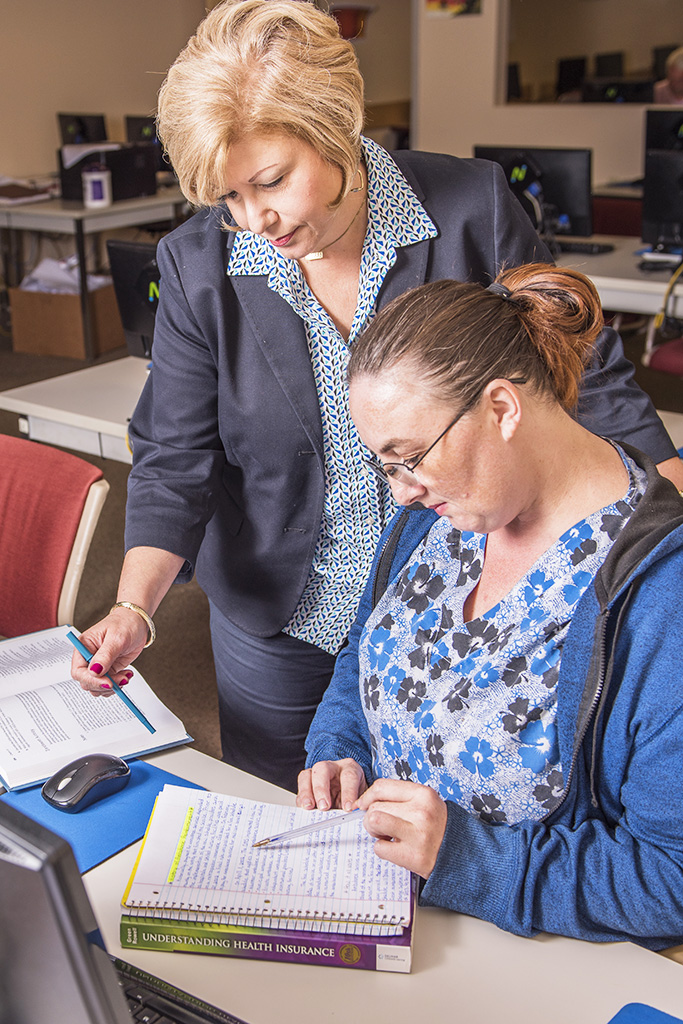 Start Your Career Training
Are you ready to learn more about phlebotomy training? Then just submit the form below, and we'll contact you to schedule a time to discuss your future career.